iXsystems TrueCommand

Simplified TrueNas Operations
More than one million FreeNAS and TrueNAS systems are deployed around the world, with many companies having hundreds of systems. TrueCommand is a "single pane of glass" application to simplify the scaling of data, drive management, and administration of all TrueNAS platforms.
Features
TrueCommand expands on the ease of use and power of TrueNAS systems with multi-system management via a Single Pane of Glass.
NAS Fleet Dashboard
Single Sign-on to all NAS Units
Customized Alerts and Reports
Rapid Fault Management and Diagnosis
Real-Time Data Collection and Analysis
Predictive Analytics to Maximize Uptime
Team-Based 24×7 Operations
Enterprise Security with Role-Based Access Control (RBAC) and Audit
Manage Systems Locally or from the Cloud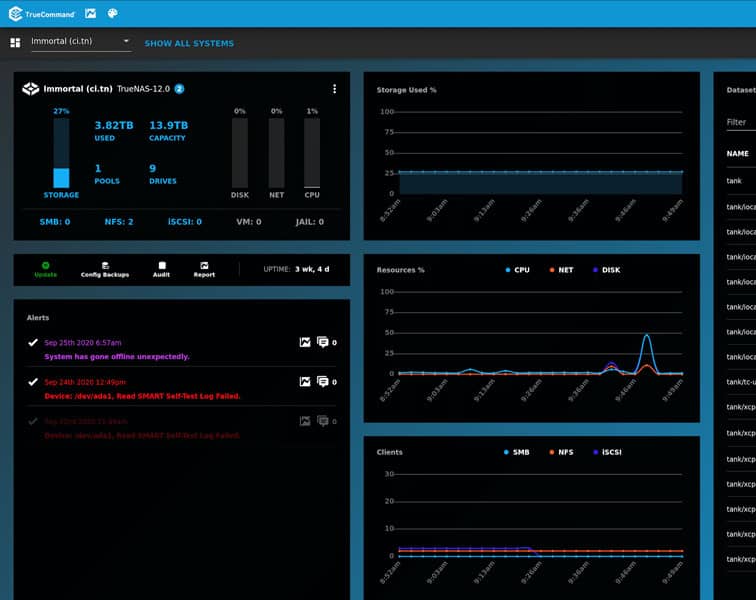 Simplified Operations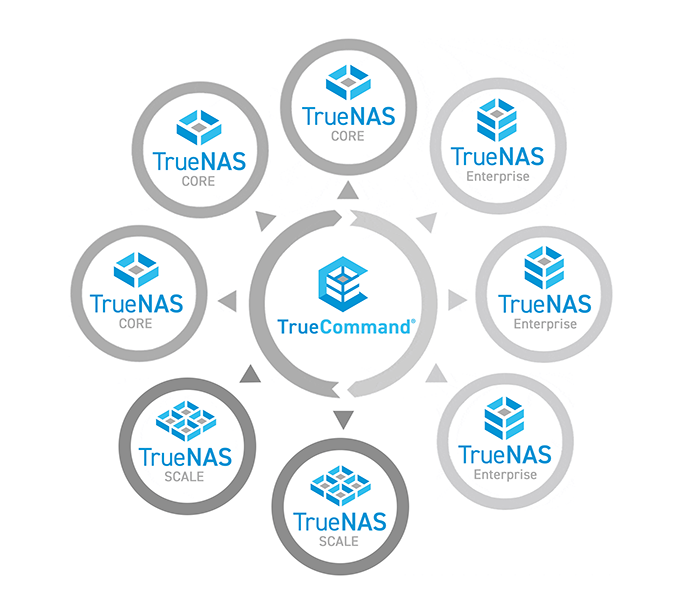 TrueCommand is a ZFS-aware solution allowing you to set custom alerts on statistics like ARC usage or pool capacity and ensuring storage uptime and future planning. TrueCommand also identifies and pinpoints errors on drives or vdevs (RAID groups), saving you valuable time when resolving issues.